Dental Clinic in Estepona
reference of dentistry on the Costa del Sol
Dental Clinic in Estepona benchmark in dentistry on the Costa del Sol. We have been leading innovation in the sector for 20 years. Always at the forefront of technological equipment at the service of our first objective, to guarantee the highest quality in our services with rigorous professional ethics.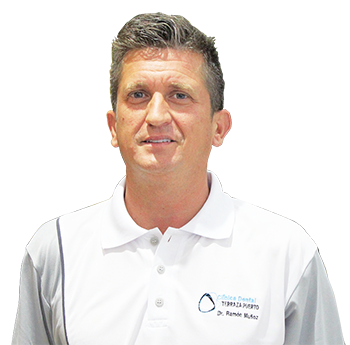 Degree in Dentistry from the University of Granada
Member of the Malaga College of Dentists with number 29/00/2077
Exercising private practice in my office with address Avda. Del Carmen 9. Puerto Sol Building. Office 12, 1st Floor. 29680 Estepona. Malaga. Developing in my clinic for guided surgical planning in implantology, programs for minimally invasive surgery and with immediate loading. All this done with digital flow.
Membership
IAO, International Association for Orthodontics (American Dental Association).
ITI, International Team for Implantology (International Implantology Team).
Collaborator of the Council of Dentists .
Organization of the Spanish Association of Dentists and the Spanish Society of Periodontology.
Spanish Society of Periodontology and Osseointegration (SEPA) . Specialist Partner Category.
European Federation of Periodontology.
American Academy of Periodontology.
Founder of the Terraza Puerto Dental Clinic.
Specialized Masters
Director of X-ray facilities for dental medical diagnosis purposes.
Specialist in Radiodiagnosis by digital imaging.
Master of Orthodontics . Straight Wire Appliance & amp; Macilofacial Orthopedics (Bernardo H. García Coffin, DDS, MSD, IBO. United States.
Expert in Implant Surgery and Implant Prosthesis (International Institute for Advanced Implantology and Aesthetics).
Porto Implantology Master . (November 2004 – June 2005). Straumann
Exclusive training in Aesthetic Perio-Implantology and Mucogingival Surgery (Perio Implant Group)
Postgraduate courses
Expert Postgraduate in Facial Aesthetics , with filling materials (with hyaluronic acid, tensioning threads, mesotherapy with vitamins and plasma rich in platelets (International Institute of Advanced Implantology and Aesthetics).
Postgraduate training in Diagnostic Periodontal Surgery, Covering Gingival Recessions , given by the illustrious Doctor Giovanni Zucchetti, at the Dentorial Training Center in Seville.
Expert Postgraduate in Advanced Oral Surgery (Higher Institute of Medical Sciences of Havana, Cuba)
Symposiums and Congresses
ITI World Symposium ICM, International Congres Center . Munich, Germany.
World Symposium Seoul, Korea. Guided Surgery.
Carrying out clinical stays in America with the prestigious Paulo Mesquita. Participation in congresses and conferences with Grupo Implante Perio.
International Straight Wire and Orthopedic Seminars, Inc.
Official Accreditations
Official accreditation of the "Alineadent®" technique of Invisible Orthodontics.
Use of Endoret "PRGF Technology" Platelet Rich Plasma (BTI Biotechnology Institute)
Official accreditation in the "Orthoapnea®" technique for sleep-disordered breathing.
We do not do any treatment that we did not do to ourselves
Thanks to this philosophy, we are your Dental Clinic in Estepona, a reference for dentistry on the Costa del Sol. This is the basis of our philosophy, without fanfare or frills, as our mothers told us: "treat others as you would like them to treat you" .

INTERACTIVE DIGITAL FLOW PROTOCOL
At
Terraza Puerto Dental Clinic
we work with the
digital flow system
thanks to the fact that we have the
latest advances in digital technology applied to dentistry
.
This means that the clinic is always connected with the prosthetic laboratory . Having access to 3D files with precise measurements in real time, thus being able to model completely natural prostheses with the incorporated information of occlusion analysis, color, etc.
With this work system the optimization of clinical work is achieved. And thanks to the complete scan and the information of the 3D dental CT it is like having the patient with virtually no appointment . Increasing patient comfort by reducing the number of visits to the clinic.
Every digital flow system consists of 3 phases:
1.- Digitization
To have all the digitized information on tissues and textures we have the 3D dental CT (CBCT ) as well as the scanner intraoral of the latest generation.
2.- Design
In this phase the smile design software and spectrophotometry as well as those for the design of prostheses or surgical guides.
3.- Production
For the production or CAM phase, our prosthetic laboratory uses the different techniques of the latest generation of technology.

Our effort at Terraza Dental Clinic lies in making this process more interactive with the patient, in which we make them participate in the Design phase in which can see the final result virtually before starting the treatment. As well as clearing all the doubts and concerns that arise during the process.
The optimization of clinical work, added to the satisfaction of the patient when participating, make our protocol reflect in a constant motivation for our work.