Dental implants are artificial roots made of biocompatible material
that support the artificial prosthetic piece, thus replacing the lost piece.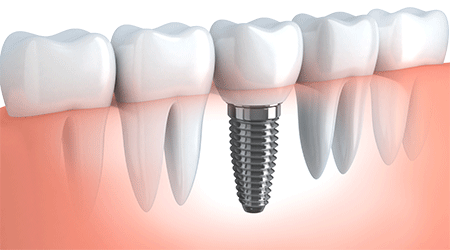 Implantology deals with the surgical insertion of the artificial root in the form of screwon the jaw bone in the same place that the missing piece previously occupied. Then the crown or bridge is fixed on the root through the so-called prosthetic abutment . In this way, the complete part is replaced through a process of minimally invasive surgery with a small puncture of local anesthesia.
With the digital flow system in which the clinic is connected to the prosthetic laboratory. All surgical interventions are monitored, favoring the precise result of both prosthesis and impatience. As well as greatly facilitating the planning phase
With the digital flow system in which the clinic is connected to the prosthetic laboratory. All surgical interventions are monitored, favoring the precise result of both prosthesis and impatience. As well as greatly facilitating the planning phase